Pedal and the Banff Mountain Film Festival
After three 'turbulent' flights I arrived in Calgary in (two) pieces. Stan, who follows my blog, picked me up from the airport. This Polish man opened his home to me and before I put down my head we had a (typical Polish) lovely light meal of bread and butter, different cheeses, meat and pickles. The next morning I left for Banff.
As we drove through the prairies surrounding Calgary I saw the mastodons of the Rocky Mountains rising in the distance. My heart opened. How wonderful to be back here! That vastness, so pristine. And at the same time the bitter realisation that I wouldn't ride my bike here stabbed that open heart. We drove past a big poster announcing the Banff Mountain Film Festival (BMFF).
After I dropped my stuff at my hosts' house I walked the so familiar route uphill towards the Banff Centre, the epic centre for the nine days of the festival. It's 'the day before' and an atmosphere of excitement and anticipation fills the air inside the halls and rooms of the Banff Centre. The posters are up, I see myself serenading my bicycle on a picture in the programme and I meet several friends from last year, to whom I hasty (and sometimes in vain) point out my broken collarbone before we hug.
My excitement to be at the festival with my own film this year is shared by my old volunteer colleagues and some of the staff. I lived up to the somewhat prestigious and challenging statement I made when I left after last years event.
On Saturday at noon I'm in the main theatre to watch the very first screenings of the festival. I almost jump up from my chair when I see a quick shot from our film in the beautiful BMFF trailer. The documentary Planet Earth II surprises me. Documentaries about animals aren't usually my thing, but this one makes the whole audience laugh, 'wow' in wonder and 'ooh' and 'ah' of endearment.
The next day is 'my big day'. Our film will screen at 3:30 a.m. Sadly filmmaker Scott Hardesty can't be there. Having a film in the BMFF is a great achievement for a adventure filmmaker. And we did it with his first independent short film. While waiting backstage I hear the exciting music of the BMFF trailer, the adrenaline raises. I'm given 3 minutes to introduce our film. Before I walk on to the stage I think 'I'm gonna enjoy this. Who knows if I ever get to do this again.' I tell about how we got to make this film and why and I thank the BMFF for selecting PEDAL. Then I quickly walk of the little stairs and slide in one of the red plush chairs as the opening imagine appears on the screen. It looks good, also on this big screen, and I feel quite proud when after the credits the audience applauds.
The next seven days are a concatenation of catching up with old friends, meeting new people, moving and thrilling documentaries, somewhat awkward 'network events', sliding around snowy Banff, walking up the hills, lots of compliments and a epic wrap party.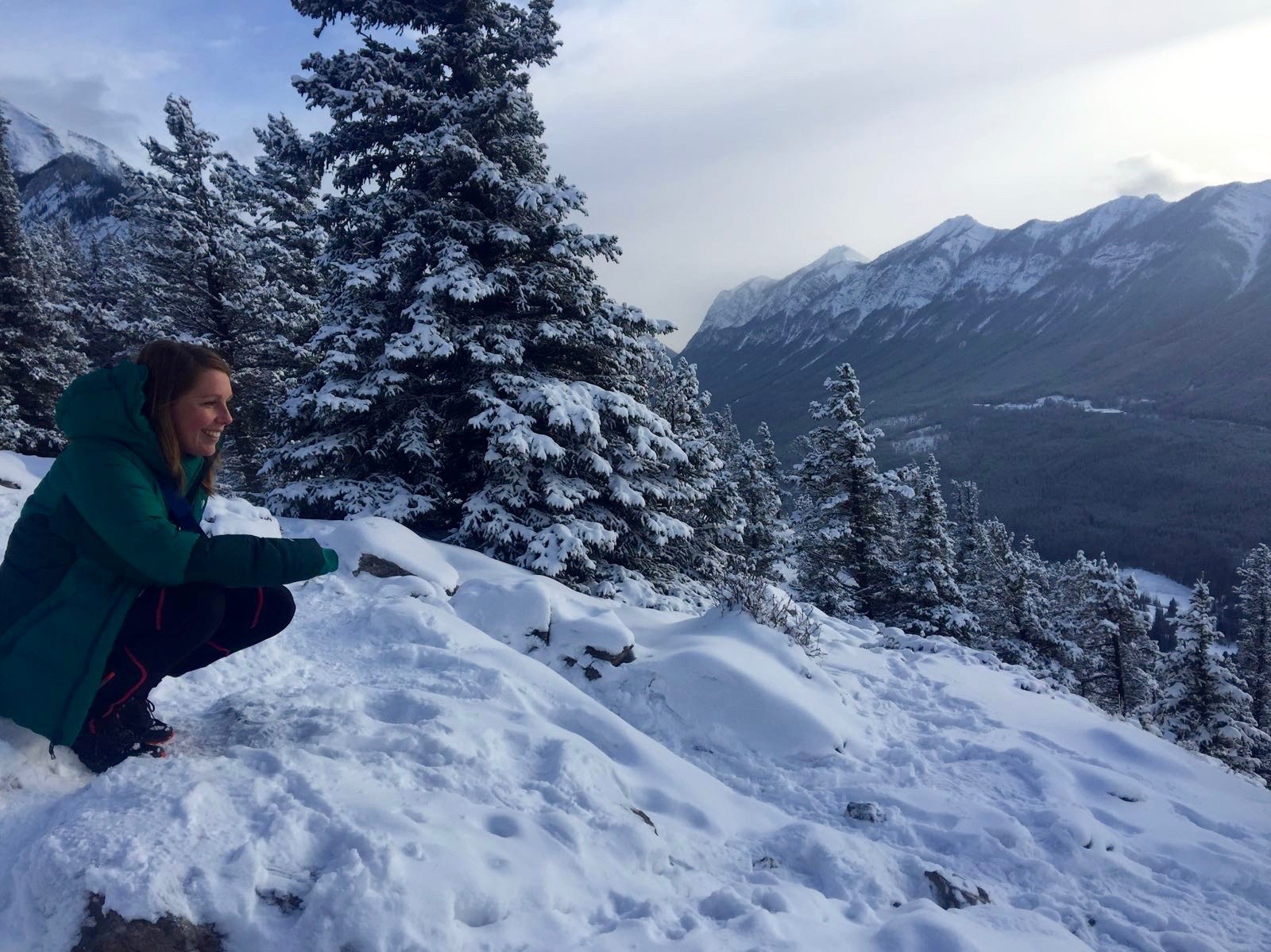 As a cherry on the cake, the last day I got the news that our film was selected to be in the World Tour. During the year after the festival there are 1100 BMFF events in 40 different countries, where a selection of that years festival are screened. The hosts of those events still have choice of about 30 movies, so it's not a guarantee that PEDAL will be screened all those 1100 times. But I'm sure that lots of people will get to see it on the big screen.
For all those who are curious to see the film; it's not publicly online yet. Though you can watch it via www.watchslipstream.com.
After the festival I stayed in Canmore (20km from Banff) for another week, surrounded by Rocky Mountains.
My collar bone seems to heal well. I don't have to wear the sling anymore and I've started some exercises to regain strength and flexibility. My bike is doing well and waiting restless for me at the Santos headquarters to take him for a ride.
Of course I've started exploring possibilities and routes for my next trip already a week after my crash. Nothing decided yet though… maybe I can tell you about it in my next blog.